Phoenix Business Journal
By: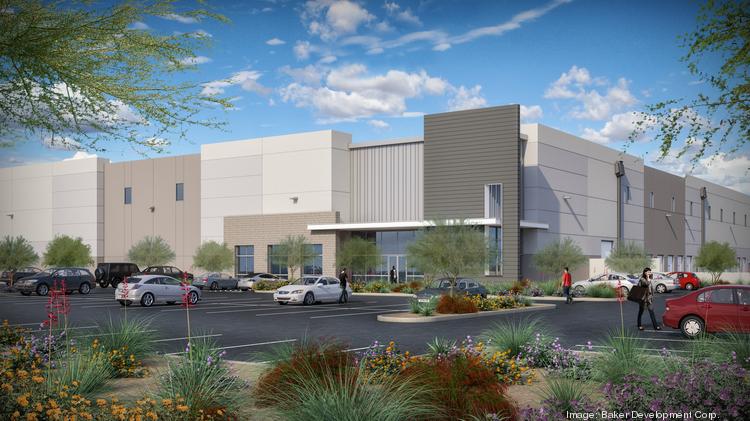 Factor, a subsidiary of meal-kit company HelloFresh, signed a lease in December for a 300,100-square-foot industrial facility that could bring about 800 new jobs to Goodyear.
The company will operate a regional packaging and production center at Yuma|143, a two-building industrial project at 14170 W. Yuma Road just north of the Phoenix Goodyear Airport.
The buildings are expected to be completed early this year and were developed by Chicago-based Baker Development Corp., New York-based Foundation Capital Partners and GTIS Partners. JLL represented HelloFresh and the facility in the deal.
This is the second lease HelloFresh has signed in the past year in Phoenix metro. In May, it leased a 440,000 square-foot facility for its largest distribution center in the world, which could create up to 1,200 jobs in southwest Phoenix.
Operations will start in Q4 this year
Factor, one of America's leading fully prepared meal delivery services, expects to begin operations in the fourth quarter of this year. The facility will fuel the next phase of Factor's growth to serve new and existing customers in the West and MidWest regions, according to JLL.
Mike Apostal, CEO of Factor, said the company is excited to increase its production capabilities in the state as it continues to grow. Factor is slated to move into the Goodyear building this spring.
"The new Goodyear facility accommodates the increasing demand for Factor, providing new and existing customers with fresh, healthy and convenient ready-to-eat meal solutions," Apostal said in a statement.
The second building in Yuma|143 is a speculative 190,000-square-foot class A building. The facility is just a couple of miles south of Interstate 10 and is near other companies such as Michael Lewis Co. and Chewy Inc.
Dan Slack, principal for Baker Development Corp., said Goodyear has "proven itself as a logistics frontrunner and is quickly becoming a light manufacturing hub."
"The city's geographic, regulatory and demographic advantages are what encouraged us to build two best-in-class projects here, totaling approximately 1 million square feet. These attributes, when coupled with market forces such as re-shoring and supply chain disruptions, will continue to attract leading tenants like Factor," Slack said in a statement.
Baker Development Corp. also developed VB|143, which is home to California-based Helix Electric Inc.'s first manufacturing facility in Goodyear. The developer also has plans to develop industrial facilities, called Park 52 and Cactus 303, in Phoenix and Surprise along the Loop 303, respectively.
'Prime logistics location'
GTIS Partners Managing Director Stephen Tanenbaum said Phoenix is a key target market for GTIS due to "its impressive demographic growth and business-friendly climate. Yuma|143 also marks our second investment in an Opportunity Zone in the Phoenix metropolitan area and our 15th investment overall since the inception of the firm," he said in a statement.
HelloFresh was represented by JLL managing directors Marc Hertzberg and Anthony Lydon, executive managing director Adam Citron and associate Kelly Royle. Hertzberg, Lydon and Riley Gilbert, senior executive vice president, represented the building owner, a joint venture of Baker Development and Foundation Capital.
"This was the perfect scenario — a class A building under construction that allows Factor to complete process-specific modifications and a cold storage retrofit to meet their exact food-grade needs," said Hertzberg in a statement. "It is a prime logistics location with an abundance of labor that will solidify their regional supply chain platform."
The facility is located within the Goodyear Gateway South master-planned industrial park and offers Foreign Trade Zone/Magnet status, which allows up to a 72% reduction in real and personal property tax.
Goodyear Mayor Joe Pizzillo said Factor's fully prepared healthy meals contribute to the health and wellness of their customers across the U.S.
"This great addition to Goodyear provides new employment opportunities and continues to grow our economy, offering an enhanced quality of life for our residents," Pizzillo said in a statement.